Informations about Hajdúszoboszló
Hajdúszoboszló: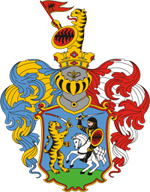 Hajdúszoboszló is located in the north-eastern part of the Great Hungarian Plain, 200 km east of Budapest, and 20 km south-west of Debrecen. Accessibility to the spa is ideal. It is easy by rail because the town can be found on the Budapest-Debrecen-Nyíregyháza-Záhony main line. The highway No.4 between Budapest and Záhony runs through the town, the modern motorway No.3 can similarly be reached quickly from here, for example in the direction of Debrecen.
It is considered to be the sunniest place of Hungary. The visitors here always have a good chance to enjoy fine weather,because, the number of sunny hours are over 2000 hours.
The biggest treasure of Hajdúszoboszló: the unique thermal water. Dr. Ferenc Pávay Vajna found the thermal water in 1925. The town's spa was opened in 1927 and it has been a great attraction since then.
Today it is one of the most important spas in the country. It is famous all over Europe. In the spa there are different cures and treatments, for ex: bathing, inhalation, drinking cures, massages, gymnastics. The thermal water is good for rheumatic ills, for pains in the spine, joints, head, stomach, skin.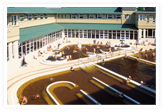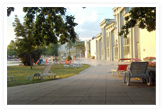 The spa:
The spa of Hajdúszoboszló is world famous not only because of its cures and treatmants but also because of the great number of tourists who travel here to spend their summer holidays at the open air spa. The open air spa lies on 30 hectare and is open from 1st May to 30th September.
Every summer hundreds of thousands of tourists, and on a hot summer day tens of thousands visit the spa. Each of our eleven pools is very popular, every generation can find their favourite one. There are about 15 pools, one with artificial waves, another with bubble bath, "splashing pool" for the little, a training pool for the children.
Keeping in view the pleasure of family recreation in the water, in 2000 the spa constructed the first slide paradise in Hungary at its spa.
You can read detailed information about the spa on the website: www.hungarospa-rt.hu.
Contact
About Hajdúszoboszló
SZÉP kártya